I have found decorating to be a bit challenging this year, with all the "help" I've been getting from the little ones. So, this year, not so many decorations, partly due to the fact that we finally have all our art hung on the walls. A task that we finally got around to in November, a mere 14 months after we moved in, so I didn't feel like taking all the paintings down to put up the wall hangings.
Of course, the most important way to get in the Christmas spirit is the music, so I started by setting up my
playlist
, then set to work decorating the tree.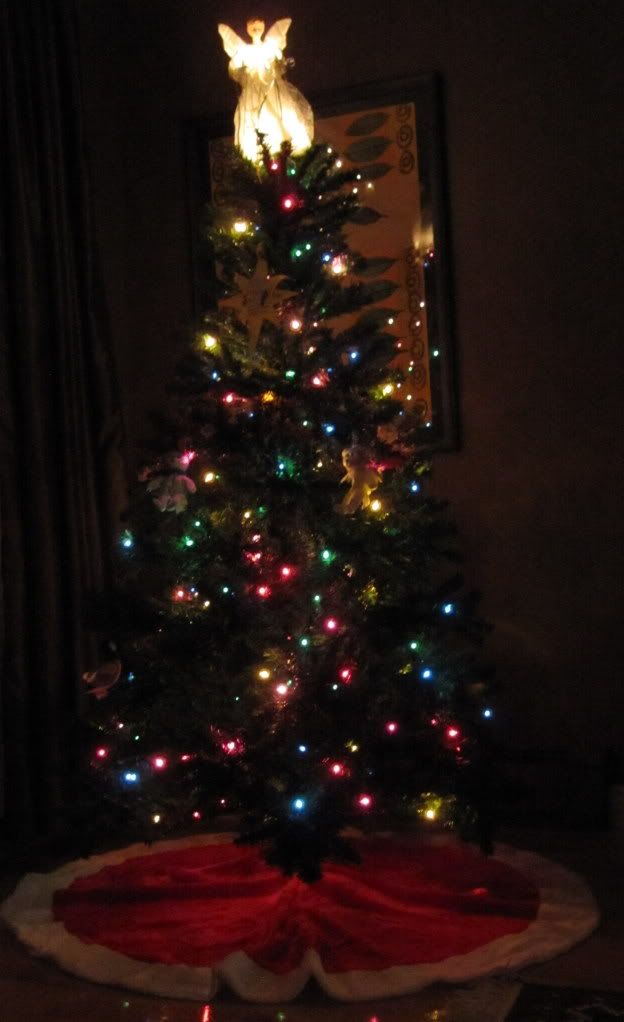 Our Christmas tree has 5 ornaments on it this year. I started decorating it while the kids were up & they seemed to think it was a fun game to take the ornaments off just as fast as I put them up, so I quit. It's all I can do at this point, to keep those 5 on the tree. Chancery keeps taking them off and bringing them to me.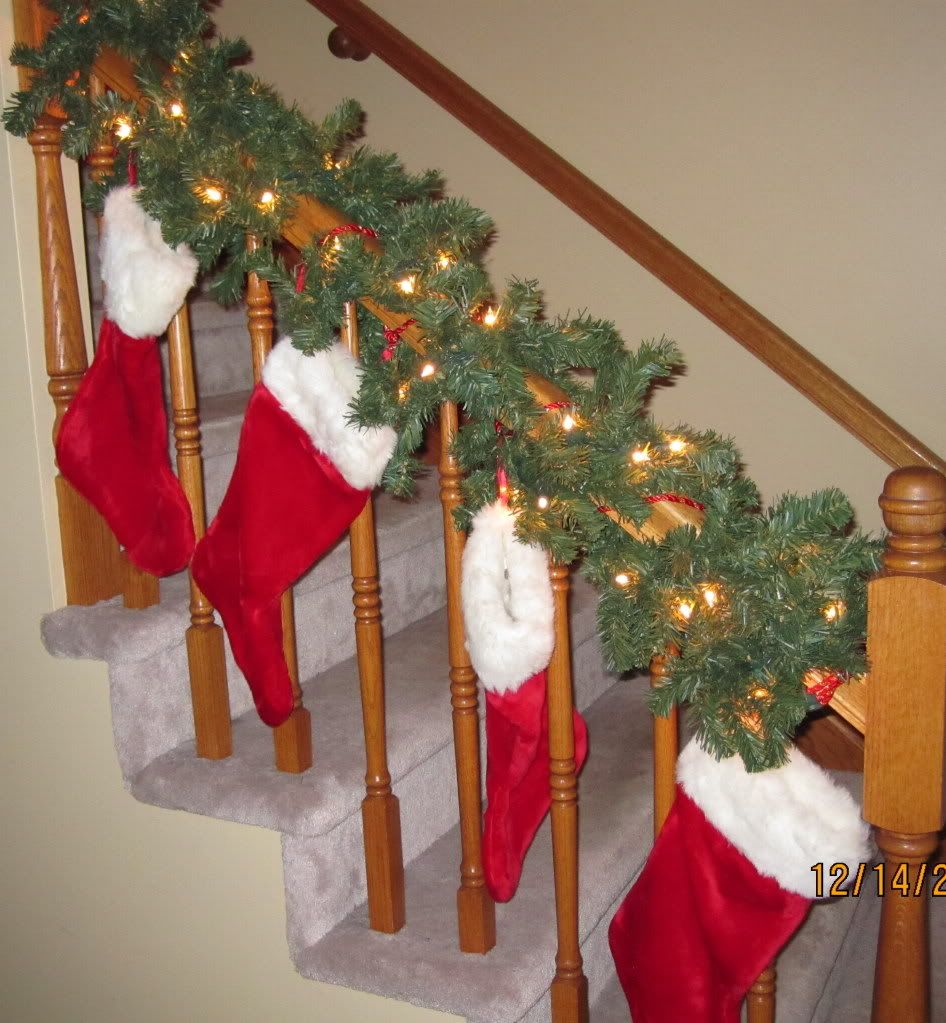 I really enjoy having the lighted garland on the banisters with the stockings. I love the glow from the Christmas lights when the house is dark in the evenings, and the berry lights upstairs are one of my favourite features this year.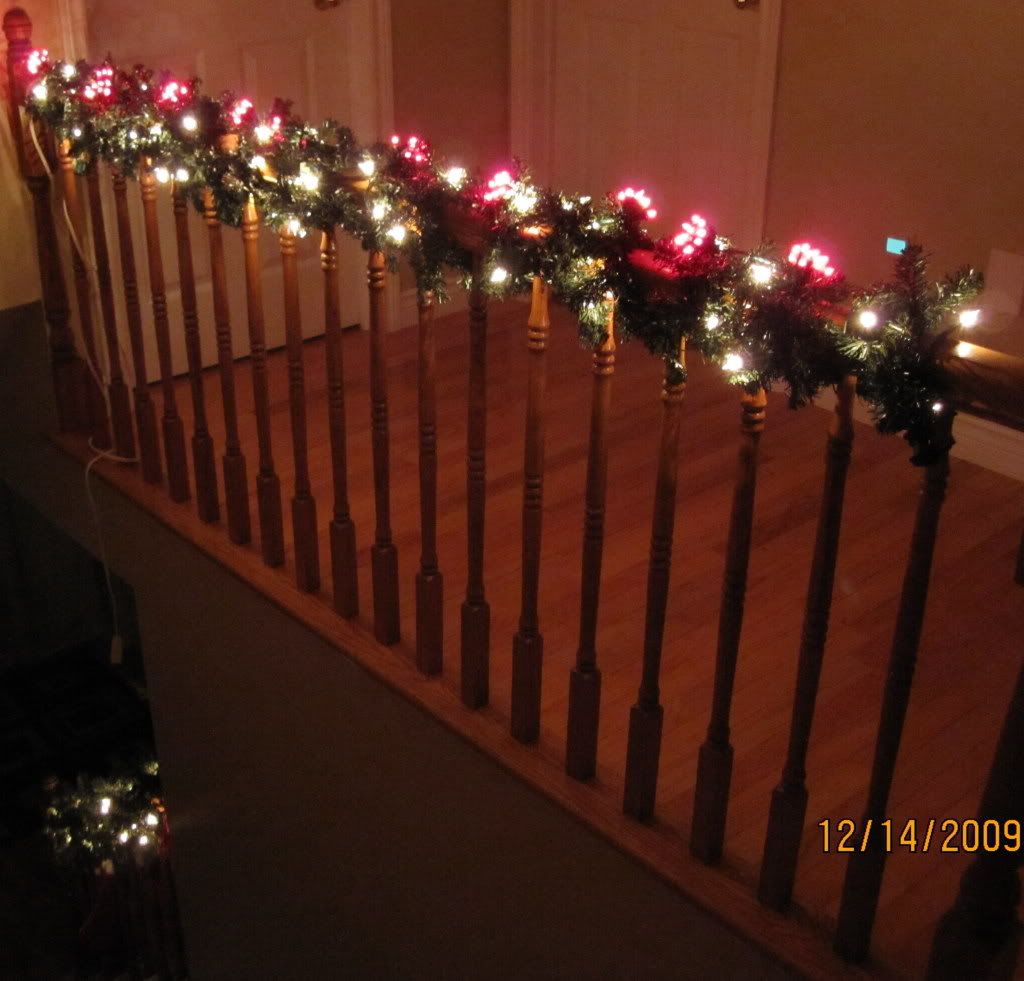 One thing that always gets me in the Christmas mood, is lights. We didn't get outside to put any up before the snow hit this year, but we do have a few sets up in various places in the house. As I pulled the different strands out of the box, PChad informed me that it's not that useful to have only one strand of each type (is that permission to buy more lights?).
As we strung them up, I concurred. Three feet of lights are a bit difficult to find a spot for, but I did find a window in PChad's office for the snowflake lights.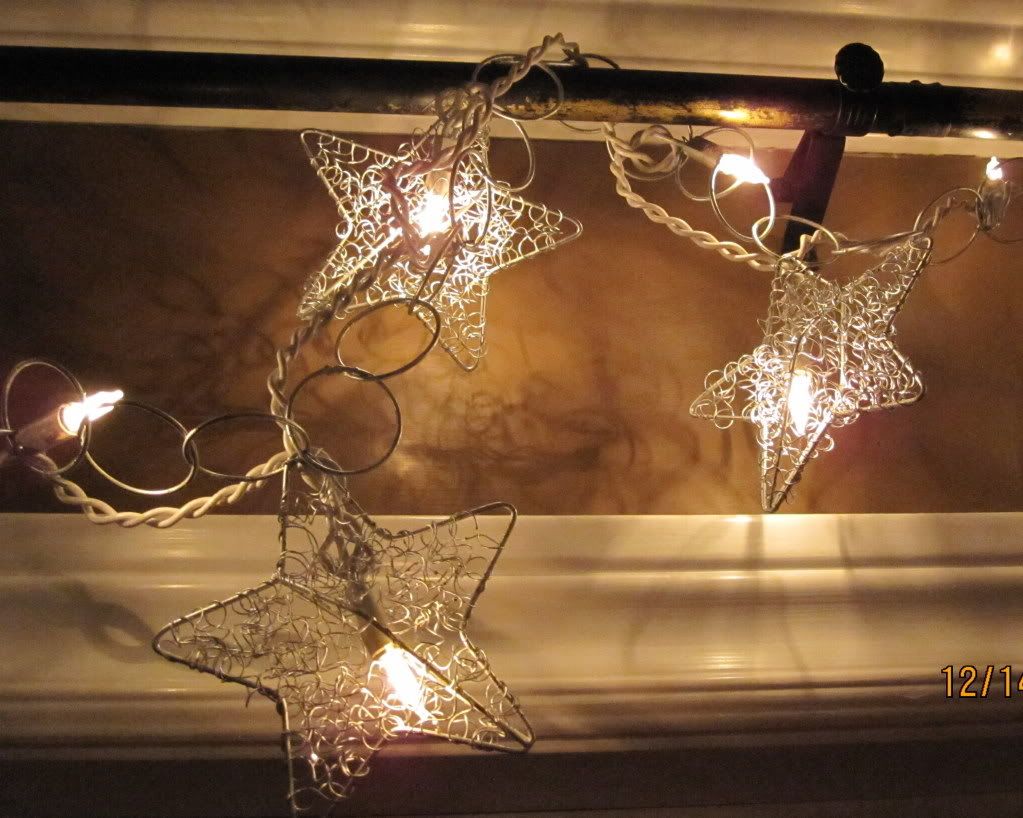 Of course, we can't forget the snowman doorstop that I made this year. He had to be rescued from the floor after Asher decided to rip his nose off. After a bit of facial reconstructive surgery, I think he'll be ok, but he's recuperating from his ordeal, on the counter.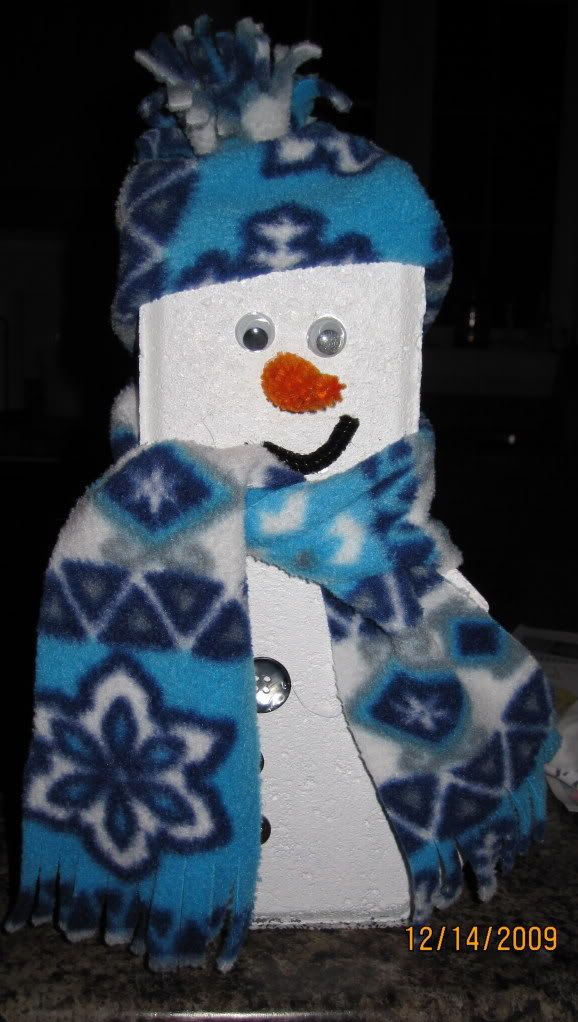 Click
here
to see how I decorated last year. To see other homes on the tour this year, or if you want to join in,
click here
!